Join us by Zoom at the 2023 AFA Conference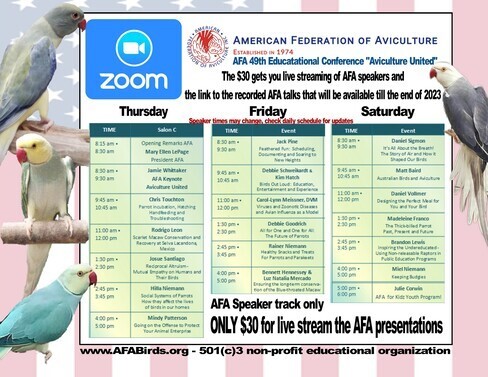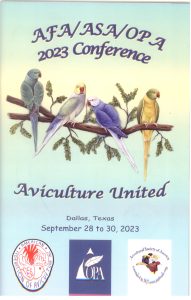 Click Program to View Conference Program and Schedules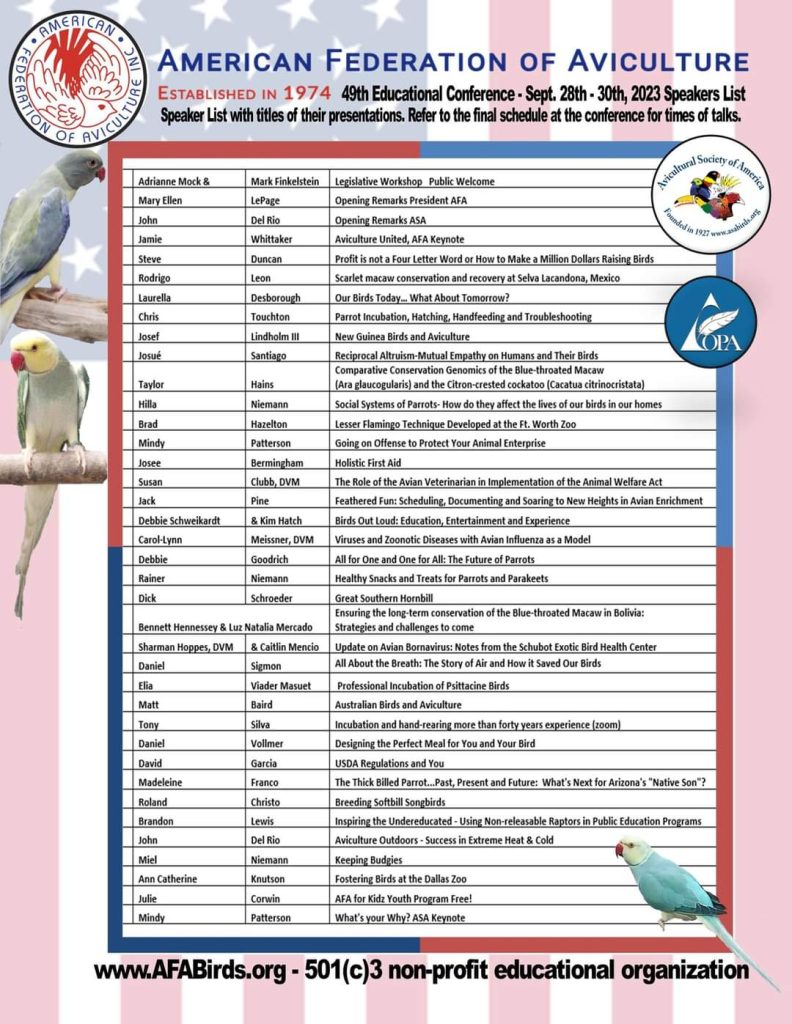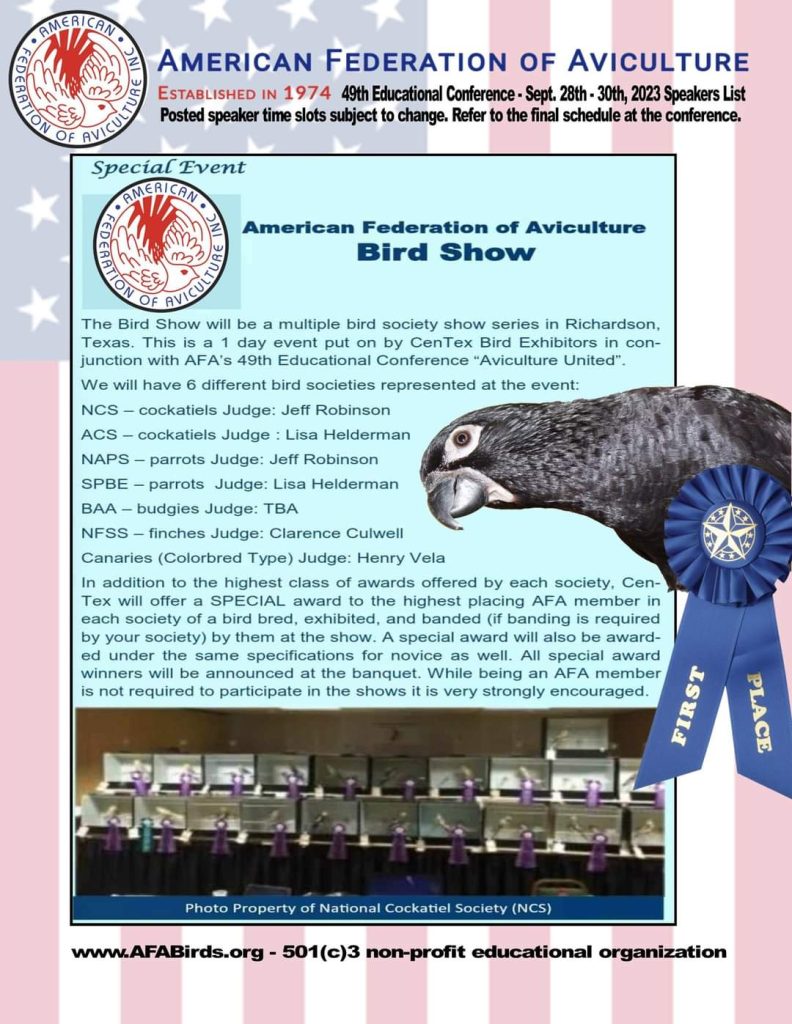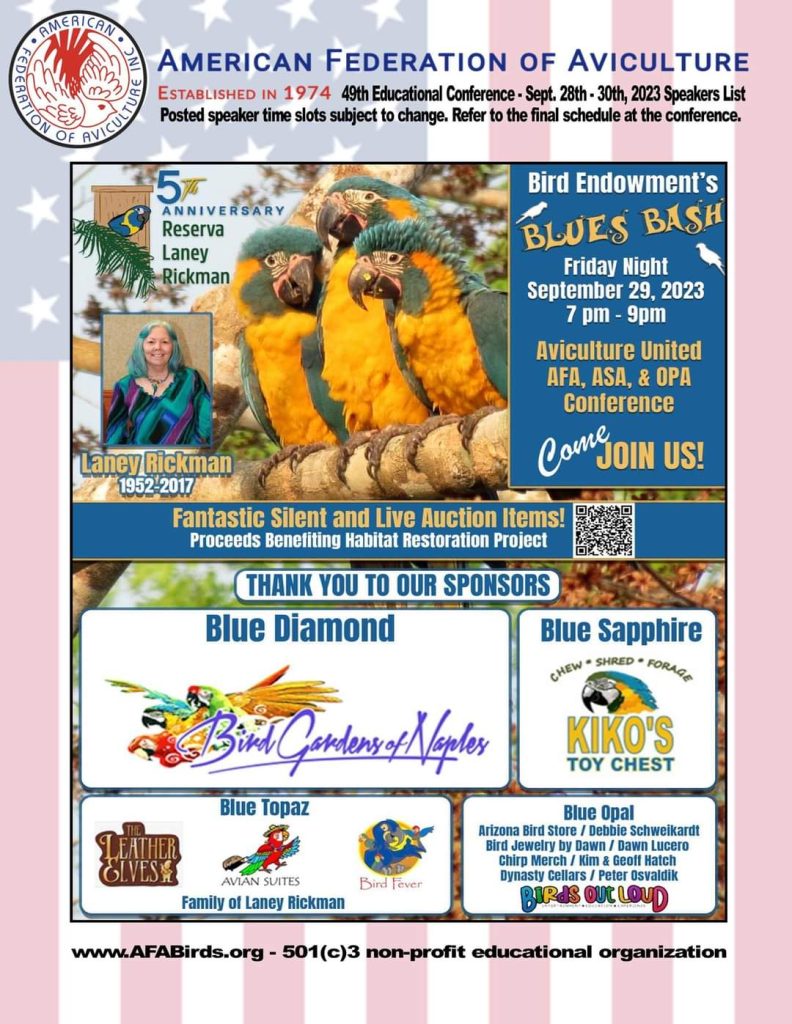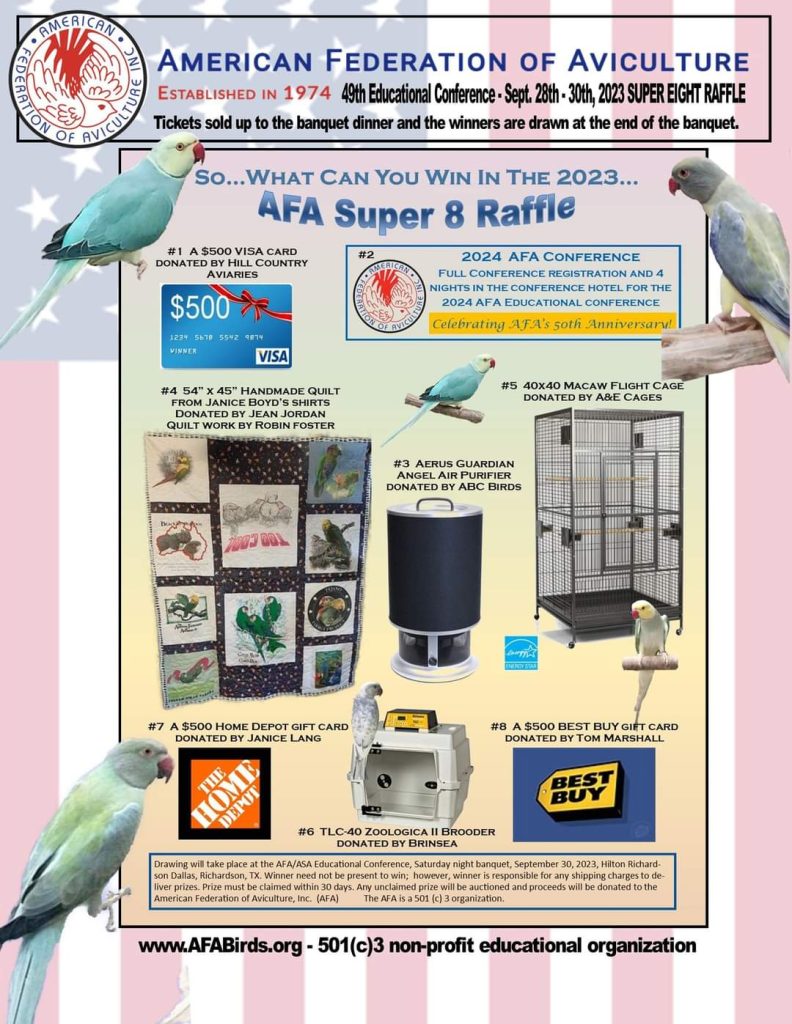 Please Donate Today:

AFA Conference Artwork for 2023 by Allison Baird, Australia
be sure to get your Conference T-shirts!

American Federation of Aviculture (AFA)
AFA serves the United States and the International community of people who keep birds, such as bird breeders, pet owners, veterinarians, re-homers and sanctuaries, conservation scientists, and the commercial members that support aviculture.
AFA is aviculture's contact to US Fish and Wildlife Service, USDA, CITES, and Congress.
Join AFA Now And Receive:
Award Winning Journal "Watchbird" about bird keeping, breeding conservation and more…….
10% discount on your bird feed and supplies from our commercial members with our Member-to-Member program.
Network bird clubs and bird keeping businesses with our members, to keep the bird community together to learn and problem-solve.
Free line advertising in "Fast Ads" bimonthly to advertise birds for sale.
Conservation News at next publication.
Legislative alerts.
AFA Activities
Please Support us with a Donation Today!


We accept direct donations or sponsorships.

AFA :

Is a United States Federally registered 501 (C) 3 non-profit, founded in 1974
Is Identified by the U.S. Congress Offices of Technology and Assessment as the nation's grassroots organization of bird breeders.
Is Recognized by the Convention on International Trade in Endangered Species as an NGO allowed to provide input related U.S. involvement in the CITES treaty.
Mission Statement: The mission and purpose of AFA shall be to promote the advancement of Aviculture through educational programs that support the advancement and improvement of breeding practices, husbandry practices, and living conditions for exotic birds, conservation, research and legislative awareness.
104984 for Unique Visitors
239716 for Page-views